WHAT'S POPPA RUS UP 2 NOW?!
New Hr Special, LEGAL GUARDIAN!
New Hour Special, LEGAL GUARDIAN @ RUSGUTIN.VHX.TV!
Album Available on iTUNES @ iTunes/Legal-Guardian!




"POPPA" RUS GUTIN is COMIC / ACTOR / WRITER & Creator of the hit Off-Bdwy Musical, GANGSTAPELLA!

RUS has Headlined & Co-Produced "COMEDY JUICE NY" at GOTHAM COMEDY CLUB and "FRIDAY NITE LIVE" @ The World Famous COMEDY STORE.

In his 16 yr career, he's also been featured @ the Hollywood IMPROV & LAUGH FACTORY, NEW YORK COMEDY CLUB, CAROLINE's, LEVITY, HELIUM & more!

SO, see POPPA RUS Live in 2015... OR DON'T!

**POPPA RUS in LOS ANGELES!**
**LEGAL GUARDIAN INTER-GALACTIC (1 CITY) TOUR**!
**( TUES OCT 27th - MON NOV 2nd )**

TUES OCT 27th
Podcast - ABOUT LAST NIGHT!
w/ Comedy Central's ADAM RAY & BRAD WILLIAMS!
On Itunes @ https://itunes.apple.com/podcast/about-last-night

LIVE - @ GOONIES in Santa Monica!
@ The COCK N' BULL on Lincoln @ 9pm!

WED OCT 28th
Podcasts On http://tradiov.com/la !
2pm - ENCOUNTERS w/ ERIC & ELIZA ROBERTS!
http://tradiov.com/encounters/
6pm - GRAND THEFT AUDIO

THURS OCT 29th
LIVE - @ HOLLYWOOD IMPROV @ 10!
@ the original COMEDY JUICE!
ALWAYS has the BIGGEST names & HUGE DROP-INS!
DM Rus on TWITTER for COMPS ASAP! WILL SELL OUT!
INFO:http://www.laughstub.com/events/415711

FRI OCT 30th - TBA

SAT OCT 31st - HALLOWEEN!
Social - my brotha DREW KILCOIN's WEDDING!
w/ NEST OF THE WEST in MALIBU! GO BIRDS!

SUN NOV 1st
LIVE - @ The PIKEY on Sunset!
@ PUNCH COMEDY @ 830!
"Hurricane Gutin Edition!" w/ a line-up chosen by Rus!
w/ LUKE CURRY, TONY KLEIN & MATTY GOLDBERG!
Music By RANDALL RANDALL!

+ We'll also be STREAMING LIVE on TRADIOV.COM!
As a Special Episode of GRAND THEFT AUDIO!

MON NOV 2nd
Podcast on TRADIOV.COM!

7pm - GEEKSCAPE!
w/geekscape.net Founder & Host, JONATHAN LONDON http://tradiov.com/la/?s=geekscape

& MORE L.A. LIVE & STREAMING APPEARANCES TBA!

THEN BACK TO NYC...

FRI. 11/20 in Hamilton, NJ @ Hibernian Hall @ 730 !
Fundraiser for TSHOF Scholarship & Amer. Cancer Society!
Hosted by POPPA RUS!
Featuring, WWE Network's JAMES MATTERN!
& Headliner, AXS TV's MARK DeMAYO!
Tix: http://www.tshof.net/

EVERY TUESDAY in DECEMBER!
@ NEW YORK COMEDY CLUB @ 8!
Previewing material for LEGAL GUARDIAN Vol. 2!
Tix: http://newyorkcomedyclub.com/

+Featuring Monthly in 2016 @ CJNY @ GOTHAM!
TUES's 1/26, 3/1 & 4/19!

JEW IT 4 THE CHILDREN!
(Especially POPPA RUS's childrenS!)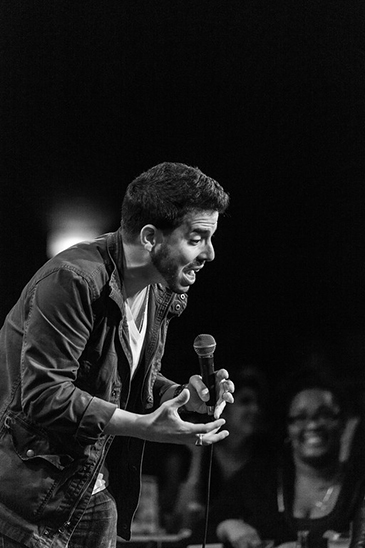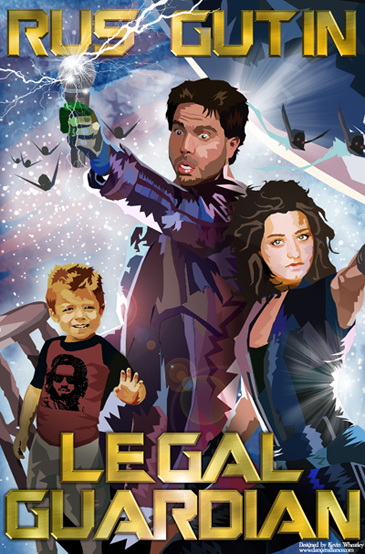 UNCLE RUS's NEW PODCAST IS 4 UR EARHOLES!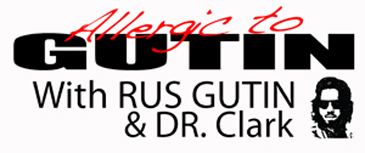 THE DR. IS IN, TAKE YOUR MEDICINE!
HTTP://ALLERGICTOGUTIN.COM/
RUS GUTIN*** is a comedian / actor / writer / producer and graduate of the Musical Theatre Program @ AMDA in NY. Rus is now celebrating more than a decade in the world of stand-up. He's been featured @ CAROLINE's, GOTHAM, THE COMEDY STORE, IMPROV, LAUGH FACTORY & more. He appeared in a sketch on E!'s CHELSEA LATELY and starred in the movies "SURF SCHOOL" and "HOLD ON LOOSELY". Rus also created the hit Off-Broadway musical, GANGSTAPELLA!

MAS RUS GUTIN CAN BE FOUND ALONG WITH PORN ON THE INTERNETS @...

FACEBOOK,LIKE RUSGUTIN.COM


GOOGLE,Tell Google You Love Your Poppa Rus!


TWITTER,Read Rus's Twats, Or Twat About RUS!
Tweet

YOUTUBE,Subscribe To Channel RUS!

TUMBLR, Find Out That TUMBLR Actually Still Exists!

SOUNDCLOUD, Rus Gutin Style!

& GANGSTAPELLA! RUS, PITCHES, & PIPES! NUFF SAID!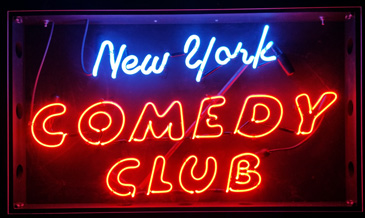 *RUS GUTIN IS GLUTEN-FREE AND CONTAINS ONLY A MINIMUM LETHAL AMOUNT OF LEAD.
**REVOLUTION EFFECTIVENESS MAY VARY.
***RUS GUTIN CONTAINS NO MSG, WMD or HPV.
****RUS GUTIN, MADE IN CHINA BY SLAVES.